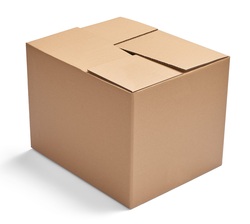 Process
method or system
The ability to understand how things work is the necessary precursor to participation. Being cognizant of the dynamics contributing to a process sensitizes an individual to appropriate opportunities to adjust their behaviors and guide constructive contribution. Organizations are layered processes seeking to align & converge in support of missions and goals. How the most dynamic component, the individual, understands and reacts is critical to the ongoing efficiency and outcomes.

The Box is a dynamic organizational training resource that expands employee understanding, proficiency & mastery of the key soft skills required for sustainable organizational success.
(...did we mention in a way that's fun & sticky?)

---
---
Leadership ∞ Boundaries ∞ Empathy ∞ Coordination

---
The First Plane of Learning
Simple ∞ Concrete ∞ Hands Engaged

Half-Day
Considering the concept of process from a skills perspective this module offers participants an active Vs. passive view of how they engage in a process.

Fast moving and thoughtful this half-day workshop elevates each participant to imagine themselves as key contributors to any process they engage. As they do they are then challenged to imagine the skills required to do so thoughtfully


The Second Plane of Learning
Complex ∞ Abstract ∞ Head Engaged

Full Day
Incorporating machines to ecological systems the idea of a process moves from that which serves us to an idea we never stop participating within. As this idea takes hold the challenge elevates to exploration of how to contribute skillfully.

This "Big Picture" application of the skills needed to navigate the ever-changing diversity of daily interactions offers a wonderful break from the process to better understand...the process.


The Third Plane of Learning
Concepts Practically Applied

Full Day
The Third Plane of Learning is designed for organizational leaders & internal drivers, such as supervisors, department heads & coaches.

This day-long workshop offers the internal drivers & coaches charged with motivating and inspiring others additional resources that reinforces organizational learning & mission.

Training of Trainers
The Box is offered to organizations for delivery by their internal facilitators.
Please inquire for cost and delivery logistics