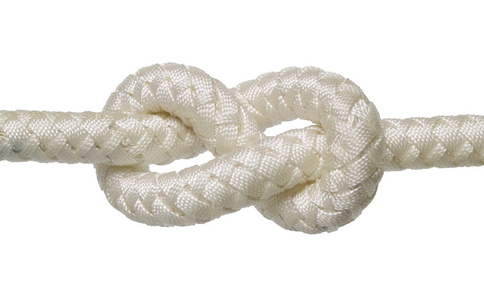 The Challenge
The Challenge
Initiating and sustaining recovery on an individual basis is uniquely challenging.
Bringing to scale individual dynamics within community settings amplifies the challenge.

Communities are reflections of priorities and culture. Each takes time and energy to establish and as a result create a protective, insular momentum. Known as the "status quo", the arising acceptance of "what is" can dampen enthusiasm for new perspectives and change.
Even amidst poor outcomes. Even amidst very, very poor outcomes.

The above statement is not conjecture. One only need tally the results achieved by the treatment of addiction behavior as an acute, not a chronic nor individualized health condition. Western culture has adopted an organizational response to an individual malady. While this may be a completely appropriate response when challenged with a task that lends itself to a repetitive process (think manufacturing), it is far less effective when responding to a highly individual condition such as addictive behavior(s).

Addiction treatment can initiate cessation from addictive behavior. It can also introduce the ideals of recovery. Treatment has its place in the landscape of resources individuals, families and communities can rely upon when confronting addiction, yet the results are very clear - addiction treatment alone does not sustain individual recovery and long-term wellness.

An Alternative
It takes the average freight train (90-120 cars) traveling at 55mph more than one mile to stop after the engineer applies the brakes. A train cannot stop quickly. There is no other alternative.
While it may feel that way for leaders of organizations & community elders when confronting addictive behaviors, in fact alternatives for achieving better outcomes abound. Resources for initiating, supporting, managing and deepening recovery, recovery oriented systems of care (ROSC) and lifestyles of wellness within organizations and communities are well researched, documented, ongoing and most importantly - effective.

The MTFoundations of Recovery workshop presents & explores concepts that promote and support recovery and wellness for any individual and community. They include:
Stages of Change Stages of Recovery Spectrum of Attitudes Wellness Planning
Recovery Coaching Cultural Competency Recovery Capital Language
Motivational Interviewing Ethics Advocacy Multiple Pathways
This workshop is for the lay-person, non-clinical professional & organizational leadership.

Not too long ago the power of peer support was the primary method by which individuals and small groups (teams, families, neighborhoods) within communities and organizations lent support and transferred knowledge. Meaningful Trainings is proud to be part of the resurgence of these timeless and effective means for supporting the principles of healing, recovery, wellness & community.

Every Meaningful Trainings service, resource and experiential learning opportunity arises from our
Frame-Build-Sustain
process. This simple and highly effective flow allows MT's partners and affiliates
to work in support of our client goal(s). Our process arises from our experience with a concept called the
Spectrum of Attitudes
, championed by William Loftquist.
When an organization engages our MT ROSC Consultation Resource we do not reinvent the wheel.
We customize the wheels to your car.
By understanding organizational culture, processes, mission, ethics and people, we adopt and integrate evidence-based research and proven organizational protocols to the unique realities of our client's landscape, achieving improved, sustainable outcomes
as measured by you
, our customer.
In the case of ROSC implementation to existing organizations,
we base our work on the following publicly available documents, provided by SAMHSA;
Guiding Principles and Elements of Recovery Oriented Systems of Care:
What Do We Know From The Research?
August 2009
Approaches to Recovery Oriented Systems of Care at the State and Local Levels:
Three Case Studies
August 2009
Provider Approaches to Recovery Oriented Systems of Care:
Four Case Studies
August 2009
In the meantime - things are getting done. Implementation. Trials, tests, exploration. In communities and organizations. Large scale, small scale and all the scales in between. Addiction and the effects of are the (#1) public health challenge by any measure thus the opportunity to innovation and imagination are boundless. The following document is one result of a State's attempt to expand the use of peers and Recovery Support Services. We offer as a prompt for what your organization, large or small might consider - in whole or part. The key is to try something different. Better yet...imagine something different!
It all begins with our vision and imagination of what is possible.
Texas Health & Human Services
Review of Recovery Support Services Pilot
2017
---
Meaningful Trainings expertise in guiding systems design, implementation and sustainability dovetails perfectly with organizational objectives to achieve better outcomes for addiction recovery and wellness
via a Recovery Oriented System of Care.

How can we be of service?